Visit and enjoy the park in autumn and winter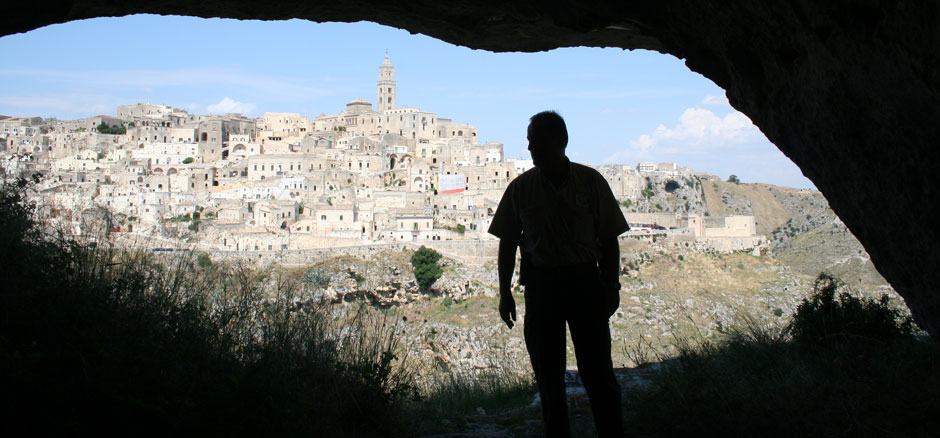 From October to March the Tourist visit leaves at 10.30 Saturdays and Sundays of each day to find out in an hour and a quarter of a simple route and accessible to all, Murgia Timone, overview of the park area in front of the Stones with the two rock churches San Falcione and Our Lady of the Three Doors. The same walk can be booked out days and times provided, but for a minimum number of 4 people.
For minimum 3 people, any day and' also bookable THE BELVEDERE TRAIL an exciting hiking trail the length of 2h and 15 minutes, that unfolds in one of the most 'spectacular canyon of Gravina in front of the Sassi di Matera. We will visit the three rock churches San Falcione , Sant'Agnese e  Our Lady of the Three Doors, some caves pastoral and several tanks to collect water piovana.Una wonderful opportunity to appreciate the natural values, archaeological and historical landscape of the area and to include the urban structure of Sassi with the UNESCO World Heritage Park of Alta Murgia Matera.
Recommended: comfortable shoes with rubber soles, socks, bonnet, kway, canteen, camera

Discover the details and all routes in our catalog
To complete the experience of visiting, in the days before holidays and public holidays without reservation (while on other days by appointment)the CEA has the ability 'to taste some local products and specialties strictly zero kilometer as supplied directly from nearby farms and livestock in the hills of Matera (Menu 10-15-20-25 Euro-based eggplant, Peppers, Zucchini grilled, Dried Tomatoes, sausage, Doggy, Caciocavallo cheese, cialledda, chickling materane etc..).
On reservation also ricotta.