L'uomo

,

il sole

,

i manufatti

Visitor Center Jazz Gattini

21 12 2014 - 10:00:00 |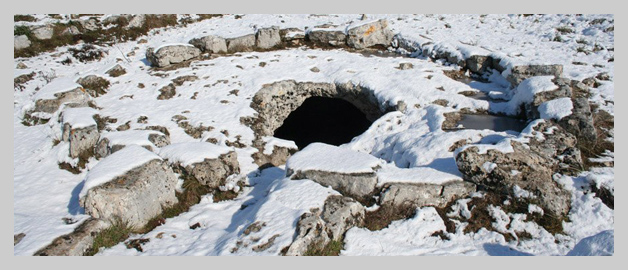 Nell'area del villaggio trincerato di Murgia Timone
,
frequentata a partire dall'età della pietra da preistoriche comunità di pastori ed agricoltori
, about 3000
anni fà e cioè nell'età del bronzo
,
con il villaggio trincerato ormai in disuso
,
furono scavati nella stessa area tre ipogei funerari
(tomb Grotticella).
In particular in the largest tomb near the western entrance of the village, two concentric circles of stones are crossed by a corridor leading straight hypogeum Central. The shape of this enigmatic mausoleum certainly linked to solemn ritual prehistoric, still prominent archaeologists and scholars continue to question.
Delle relazioni esistenti tra l'uomo del tempo
,
il sole
,
ed i manufatti realizzati
,
ne parliamo quest'anno con Gianfranco Lionetti
,
studioso e profondo conoscitore del territorio ed autore di diverse pubblicazioni sul patrimonio archeologico dell'area materana
.
La partecipazione all'incontro è gratuita

,

previa prenotazione obbligatoria al

0835/332262

entro le ore

20 Saturday 20 December.